We continually invest in the education of our workforce and are proud that we have been certified and recognized for our commitment to meeting the highest standards of the flooring industry.
National Wood Flooring Association (NWFA)
ACS is part of the National Wood Flooring Association (NWFA) Certification Program, which was developed to recognize and promote the competence of wood flooring professionals throughout the industry. Industry professionals undergo both online and hands-on testing to earn their certifications. More than 40 manufacturers recommend using an NWFA Certified Professional when installing their wood flooring products.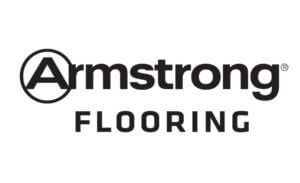 Armstrong Flooring Certified
ACS is part of the Armstrong Flooring Certified Installer Program (ACIP), which certifies installers in the skills and knowledge needed for installation jobs to be done correctly. ACIP courses instruct and test installers in the traditional methods of layout and fitting. They review techniques including freehand knifing, straight scribing and pattern scribing, seam cutting procedures such as double-cut, recess scribe, and heat welding. In addition, the courses include a refresher on the installation systems required for residential sheet vinyl and tile, residential and light commercial laminate, commercial sheet, luxury vinyl tile flooring and hardwood flooring. Topics include the recommended adhesives, seam treatments, pattern matching and estimating. The certification program allows Armstrong Flooring to verify that installers who pass are truly experts at what they do.